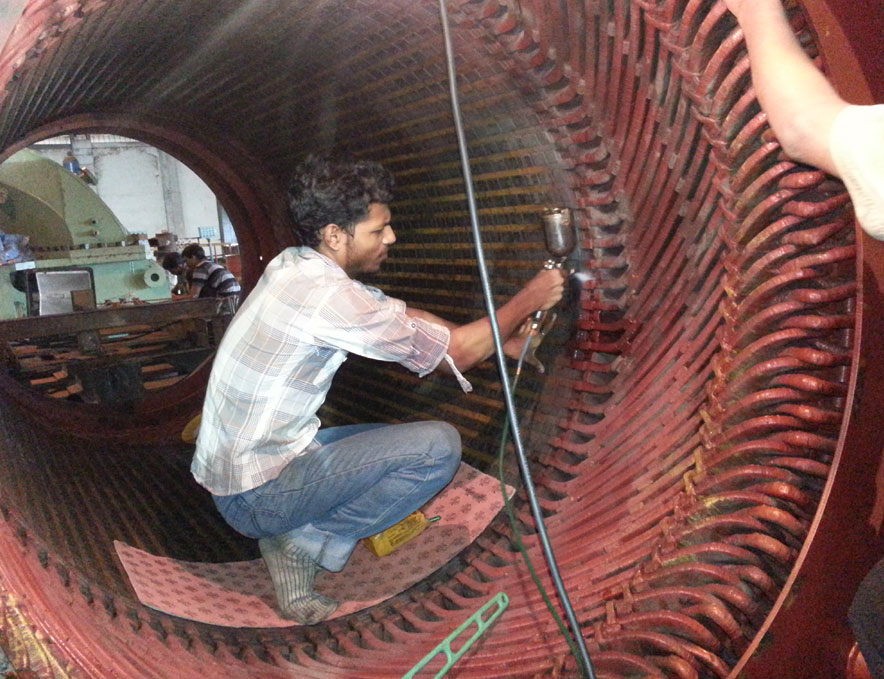 Overhaul & Repairs
Steam, gas and hydro turbine and generators, Other rotating machines like, compressor, pumps, Motors, Coal Mills & auxiliary like valves, LP heaters, HP heaters, Ejectors, Governing systems. Reconditioning of turbines and generators from time to time is a prerequisite for the smooth flow of power generation and to sustain the highest standards of operational efficiency at all times.
Swamina has the in-depth know-how and extensive expertise of offer overhauling and Inspection Services for all major International makes of turbine, generators, boilers and other equipment's, and auxiliaries conforming to a wide variety of design and capacities.
We are also specialist in renovation and modernization of plants in the highest standards of operational efficiency at all times.
The above services include all major International manufacturers of turbine and generator other equipment's conforming to a wide variety of design and capacities worldwide.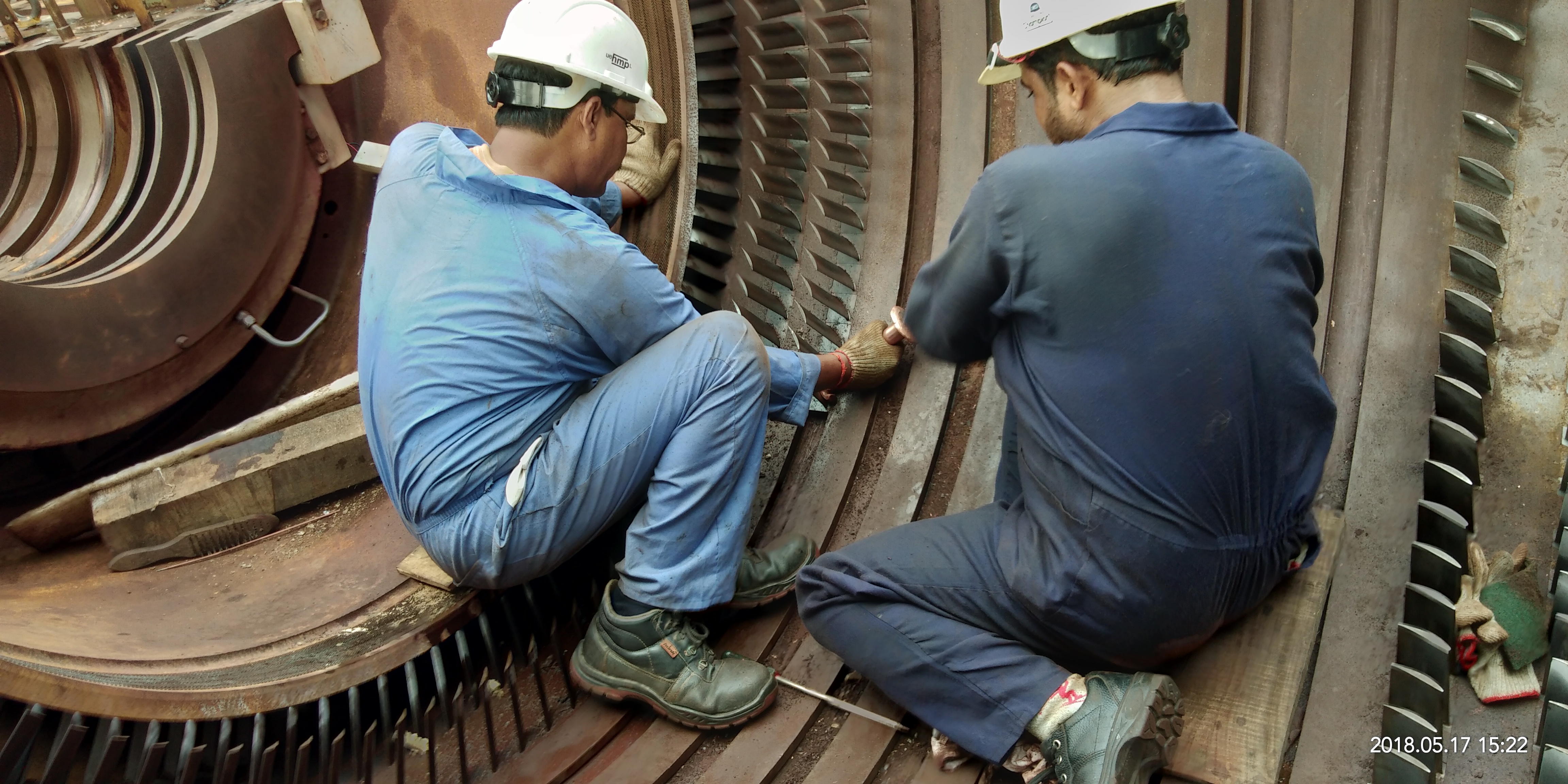 Steam Turbines
Repair and refurbishment of turbine rotors diaphragms guide blade careers including reblading, removing and replacing interstate fins and dynamic balancing of rotors.
repair and replacing Grand fins of steam glands.
Re-babbiting and machining of journal bearings and thrust pads.
Refurbishing of feed water heaters (HP and LP heaters) NDT and RLA studies.
Generators
Various types of electrical tests to check the Healthiness of insulation and fitness for operation of stator and Rotor.
Repair/rectification of insulation of stator coil and rotor coils.
Compressors, blowers and Pumps
Repair and refurbishment of rotors and diaphragms
Replacement of impellers, ceilings, shaft and dynamic balancing
NDT and RLA studies.
Heat Exchangers
Removal and re-tubing including hydro test as per IBR.
Steam turbines and generators
500MW, 600 MW, 650 MW (KWU-GERMAN DESIGN)
400 MW, 250 MW
200 MW (ANSALDO – ITALIAN DESIGN)
210 MW, 120 MW
210 MW (RUSSIAM DESIGN)
25 MW, 62.5 MW, 140 MW, 180 MW (GE – USA)
110 MW (SKODA – CZECH)
120 MW (POLAND DESIGN)
70 MW (MHI – JAPAN)
30 MW (HITACHI-JAPAN)
18 MW (BHEL)
5 MW (SIEMENS – GERMANY)
gas turbines and generators
General Electric make Frame III, Frame V, Frame VI, Frame XI
SIEMENS make (V63.4, V94.2)
WESTING HOUSE / MHI: MW701D, TG50C, TG16, W251B11, W251B2
Hydro turbine and Generators
Francis, Kaplan hydro turbines and generators of BHEL, Hitachi made.